Our carefully selected partners allow us to offer additional services such as user experience design, strategic consultancy, training and support to clients across the world.


Lucidworks, formerly known as Lucid Imagination, is the trusted name in Search, Discovery and Analytics, delivering the only enterprise-grade embedded search development solution built on the power of the Apache Lucene/Solr open source search project. As a Lucidworks partner, Flax can offer the full Lucidworks product suite including solutions for Big Data.
---

UXLabs provides user experience research, design and analytics services. By applying principles from the fields of cognitive psychology and human-computer interaction they can help Flax create more effective, engaging and productive user interfaces for our clients.
---

Intranet Focus Ltd provides a wide range of information management consulting services, including on Enterprise Search and web site search. Flax and Intranet Focus work in partnership to deliver strategic consulting.
---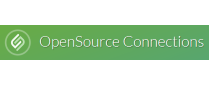 OpenSource Connections (OSC) build search engines, discovery interfaces and data visualization systems. OSC and Flax work together on search projects and Flax is the UK reseller for OSC's powerful relevance tuning product Quepid – read the press release.
---


Confluent, founded by the creators of Apache™ Kafka™, enables organizations to harness business value from stream data. Confluent Platform manages the barrage of stream data and makes it available throughout an organization. It provides various industries, from retail, logistics and manufacturing, to financial services and online social networking, a scalable, unified, real-time data pipeline that enables applications ranging from large volume data integration to big data analysis with Hadoop to real-time stream processing. Backed by Benchmark, Data Collective, Index Ventures and LinkedIn, Confluent is based in Palo Alto, California. Flax works with Confluent to deliver streaming data solutions based on Kafka.
---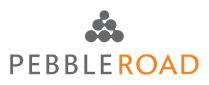 PebbleRoad is a Singapore-based consultancy focused on designing innovative digital solutions. Services include service design, enterprise websites, enterprise apps, digital workplace and training. PebbleRoad and Flax work together on search projects and events. PebbleRoad also runs the Singapore Lucene/Solr Meetup.
---

Odoko provide training on a range of open source technologies, delivered by domain experts who are highly active in the open source community. Flax works with Odoko to deliver training on Apache Lucene/Solr and Elasticsearch.
---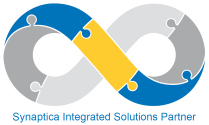 Synaptica produces enterprise software solutions that help their clients build and manage taxonomies and crosswalks; design and deploy knowledge organization systems; annotate, index and enrich content; and optimize search, navigation and discovery. Flax works with Synaptica to deliver enterprise search solutions integrated with their enterprise taxonomy management and knowledge organisation systems.